EXPERT TEAM
2020-04-21 21:17:24
---
BVRC Professionals
BVRC not only has been a research center, but is also the heart of early-on integrated medical and health professionals. BVRC connects and integrates knowledge and expertise in medical innovatives, alternative medicines and wisdoms of natural therapies to achieve distinctively functional research outcomes and pristine therapeutic applications to mankind.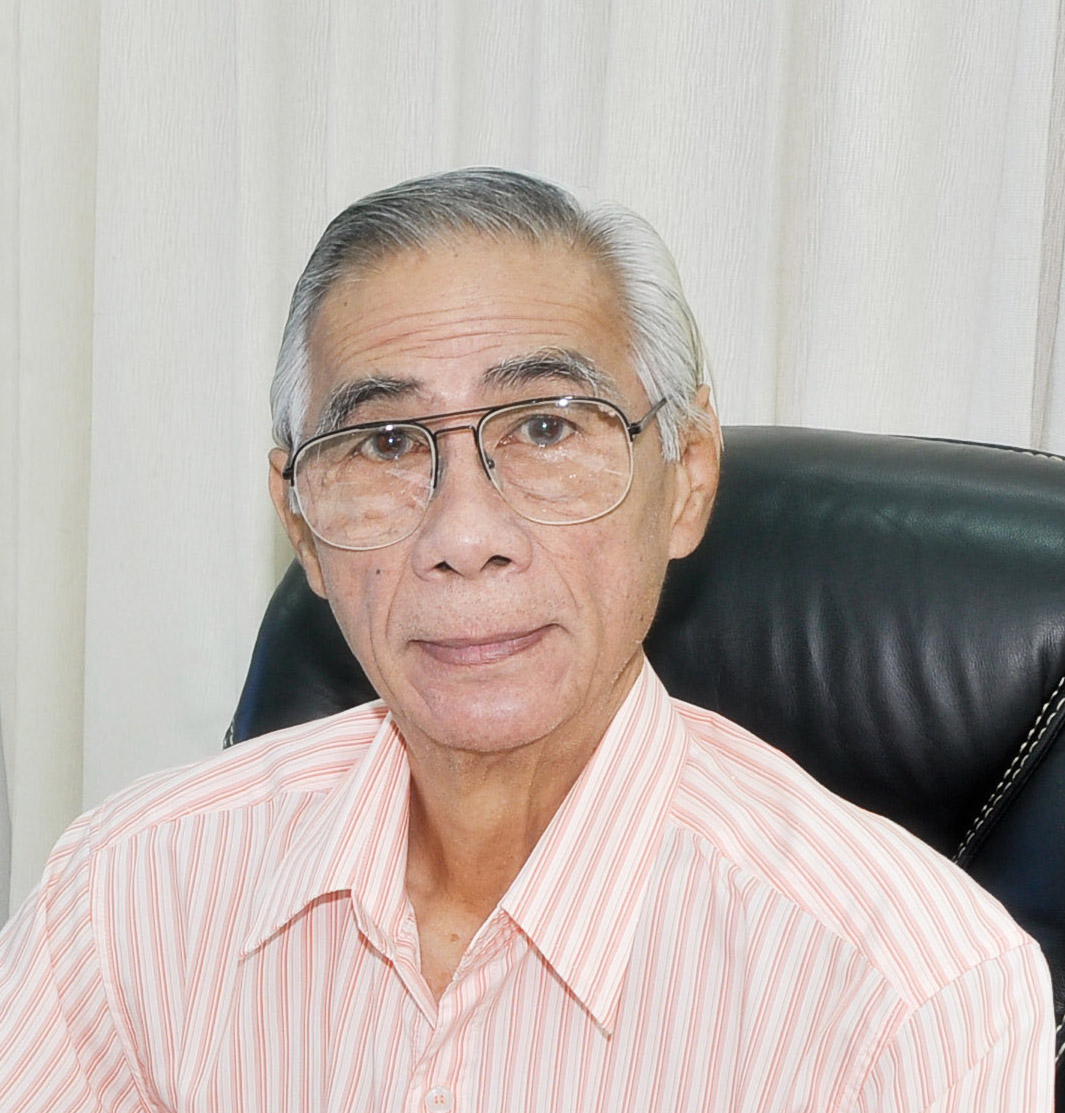 Founder: Dr. Yod-Ying Dhebtaranon (1945-2017)
Considered the patriarch of advanced medical sciences of his time,a genius with an honorable prize of National Outstanding Researcher Award in 1980 at an early age of only 35 years old. Dr. Yod-Ying was an expert of his time in advanced human immunology and Phyto-Chemico-Therapeutics. He graduated with several Ph.D.'s and higher level educations (i.e. D.Sc. and Post-Doctoral degrees) in as many as 6 majors, of which a few included Advanced Human Immunology, Phytochemistry and Biochemistry. He was awarded an outstanding research fellow from Tokyo Imperial University in Japan while building up his profound expertise in advanced medical research. Dr. Yod-Ying held position as a faculty professor in various renown universities worldwide, such as in China, Japan, England and Germany.
Dr. Yod-Ying dedicated over 20 years of his final times for extensive research and became successful in implementing the integrated functional therapies to save thousands of lives from lethal illnesses (Nowadays, these therapeutic regimens are officially known as "The Yod-Ying Protocols"). He also received an award entitled "Nobel Man of The Land" in 2010 as an exceptionally dedicated figure whose works are solely to the benefits of mankind.
Dr. Yod-Ying had journeyed back to the heavenly homeland at the official age of 73 years, at which he still maintained his dedicative works to continually consult and care for patients up until the very last breaths of his life.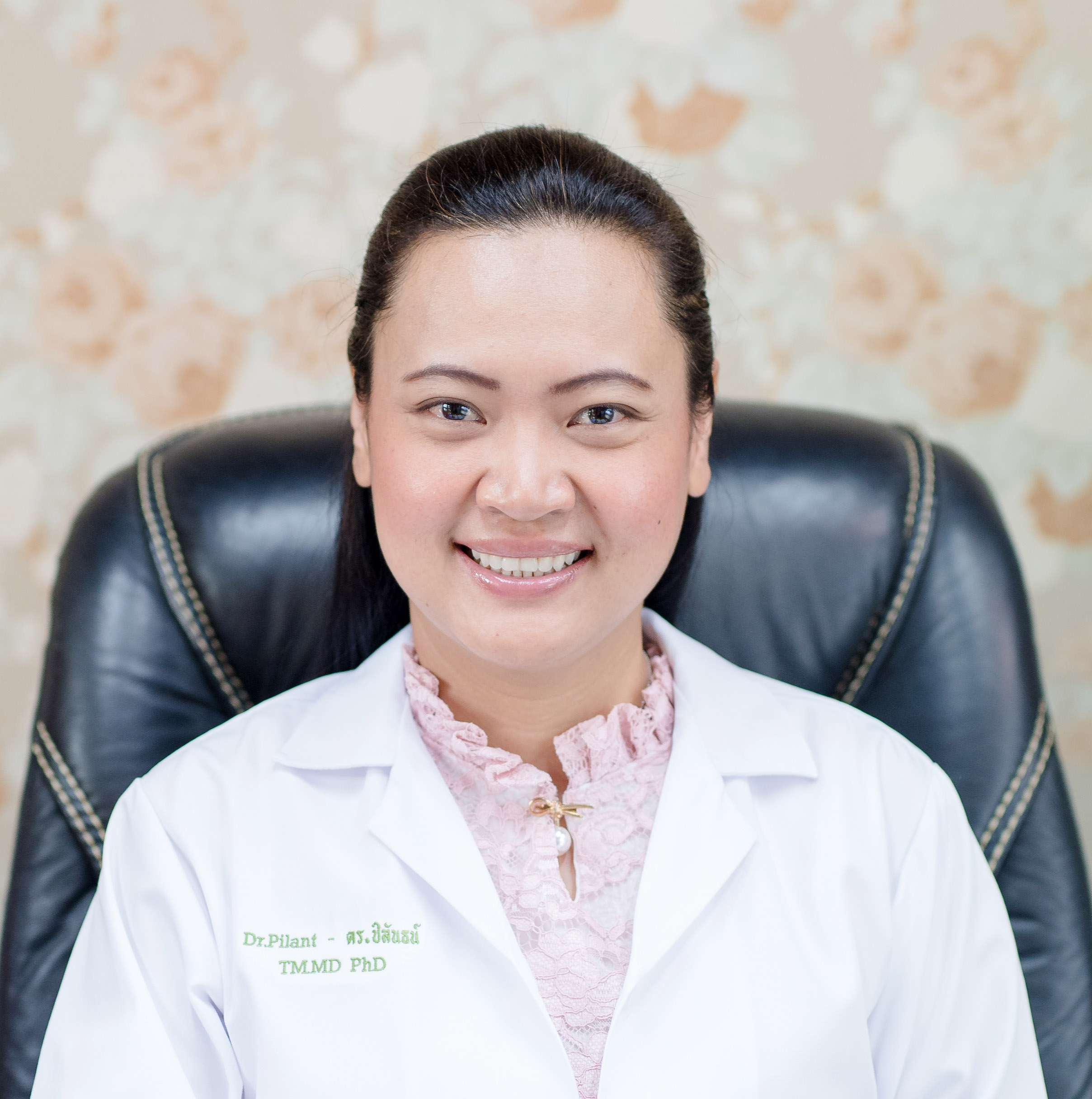 Director: Dr. Pilant Anantaranonkun
An expert in Functional Integrative Medicines & Wellness, a late adopted daughter and successor of Dr. Yod-Ying's passionate works. Dr. Pilant is exceptionally intelligent who has frequently been granted excellence awards and scholarships for her outstanding academic achievement. She finished an undergraduate degree in pre-medicine with an honor from a highly distinct medical school Mahidol University, Thailand, while receiving a grant for research in cellular & molecular medicine at the University of Nebraska Medical Center, USA. Dr. Pilant began her first official role as a team leader from as young as 21 years of age, in Kansas Jaycee's Cerebral Palsy Ranch, USA. Along with her intensive career, Dr. Pilant also continued her passionate education and completed a Ph.D in Neuroscience at the age of only 29 years, from the Institute of Molecular Biosciences, Mahidol University.
Dr. Pilant has unrivaled passion in Complementary & Alternative Medicines, even when it was not yet recognized. She was granted a full-term scholarship and graduated with 3 naturopathic medical modalities, along with a distinguishing award of the Top International Graduate from Australasian College of Natural Therapy, Australia. She had studied more than ten alternative medical disciplines from around the globe, namely, Western Herbal and Nutritional Medicines, Applied Nutrition, Homeopathy, Cranio-Sacral Therapy, Energetic Vibrational Medicines, Traditional Thai Medicine, Advanced Traditional Chinese Acupuncture & Moxibustion, Functional Medicine, Integrative Medicines, Positive Psychology and more.
Dr. Pilant is considered an expert among pioneers in Integrative Medicines of the country. She also held crucial positions in advisory roles and has been a worldwide speaker for various international organizations in Complementary & Alternative Medicines and Wellness for more than a decade.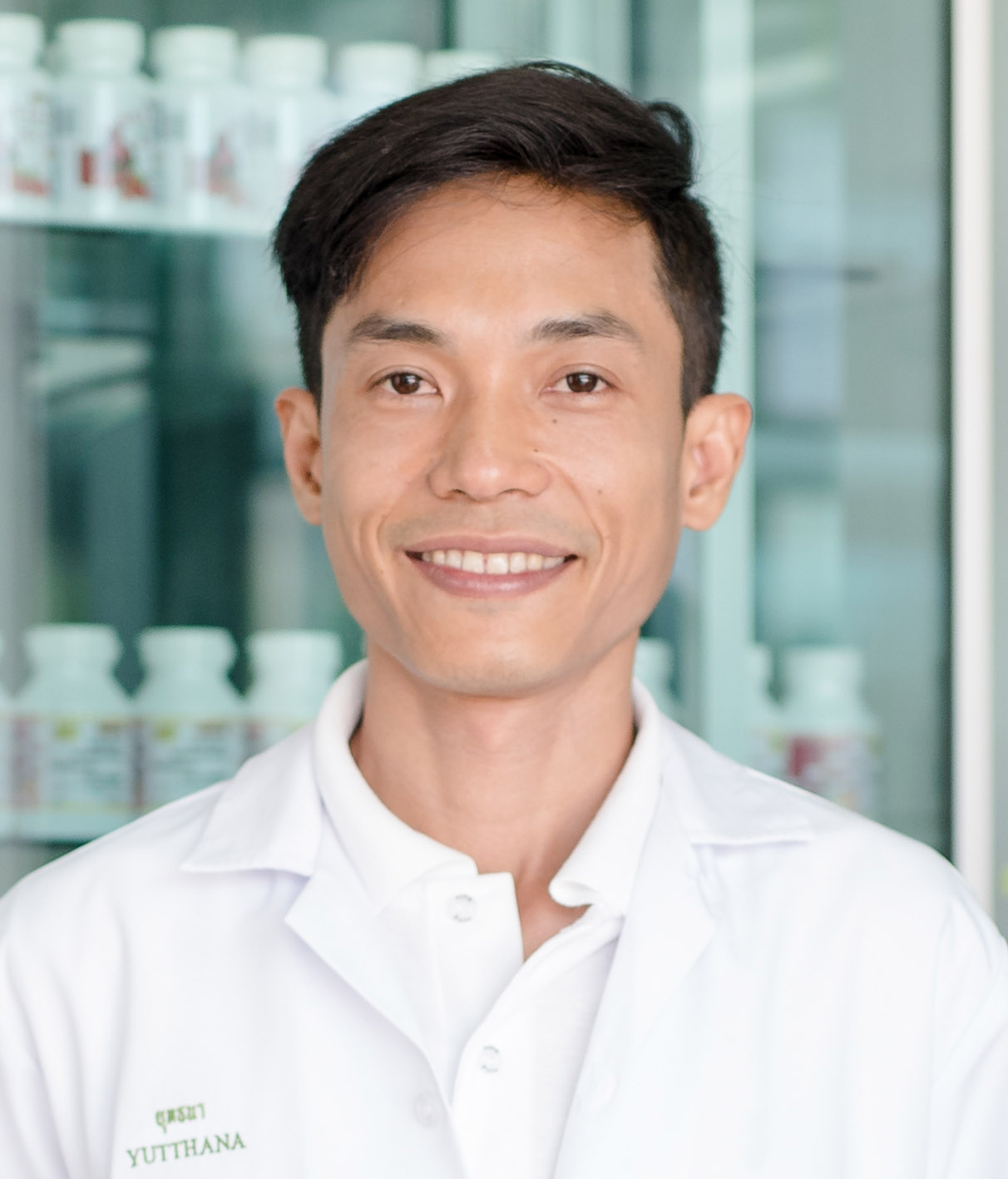 Phyto-Pharmacist / Moxa Therapist / Acupuncturist: Acting Sub Lt. Yutthana Anantaranonkun
Yutthana graduated with two bachelors' degrees in socio-anthropology and political science as well as a master's degree in rural development. Yet he has always been interested in health sciences and alternative medicines while holding roles as a research assistant in neuroscience laboratories. Yutthana completed Thai Traditional Pharmacy and also graduated in Advanced Traditional Chinese Acupuncture & Moxibustion from Nanjing University of Chinese Medicine, China. His practice involves phyto-therapy development in an international oncology clinic while also has experiences in co-research and co-author of academic publications, both in development fields and medical sciences. Yutthana is also known as a devoted figure for social and environmental works, as well as sustainable development while dedicating himself in the field of health to improve quality of life of people.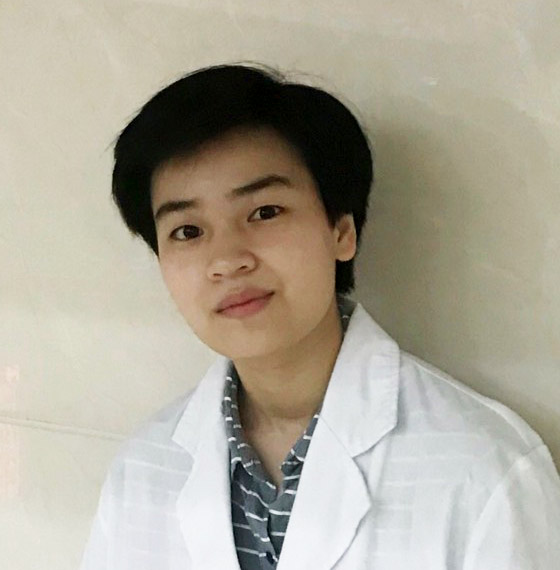 Traditional Chinese Medical Practitioner: Arbporn Dhebtaranon
Arbporn graduated in Traditional Chinese Medicine from Shanghai University Of Traditional Chinese Medicine, China. She has remarkable practical hands-on experiences of her excellent skills with thousands of patients. Arbporn is an adopted daughter who grew up with Dr. Yod-Ying, thus holding exceptional interest and passion in Integrative Medicines. She also dedicatedly takes on Dr. Yod-Ying's teachings and expanding these to help benefit mankind.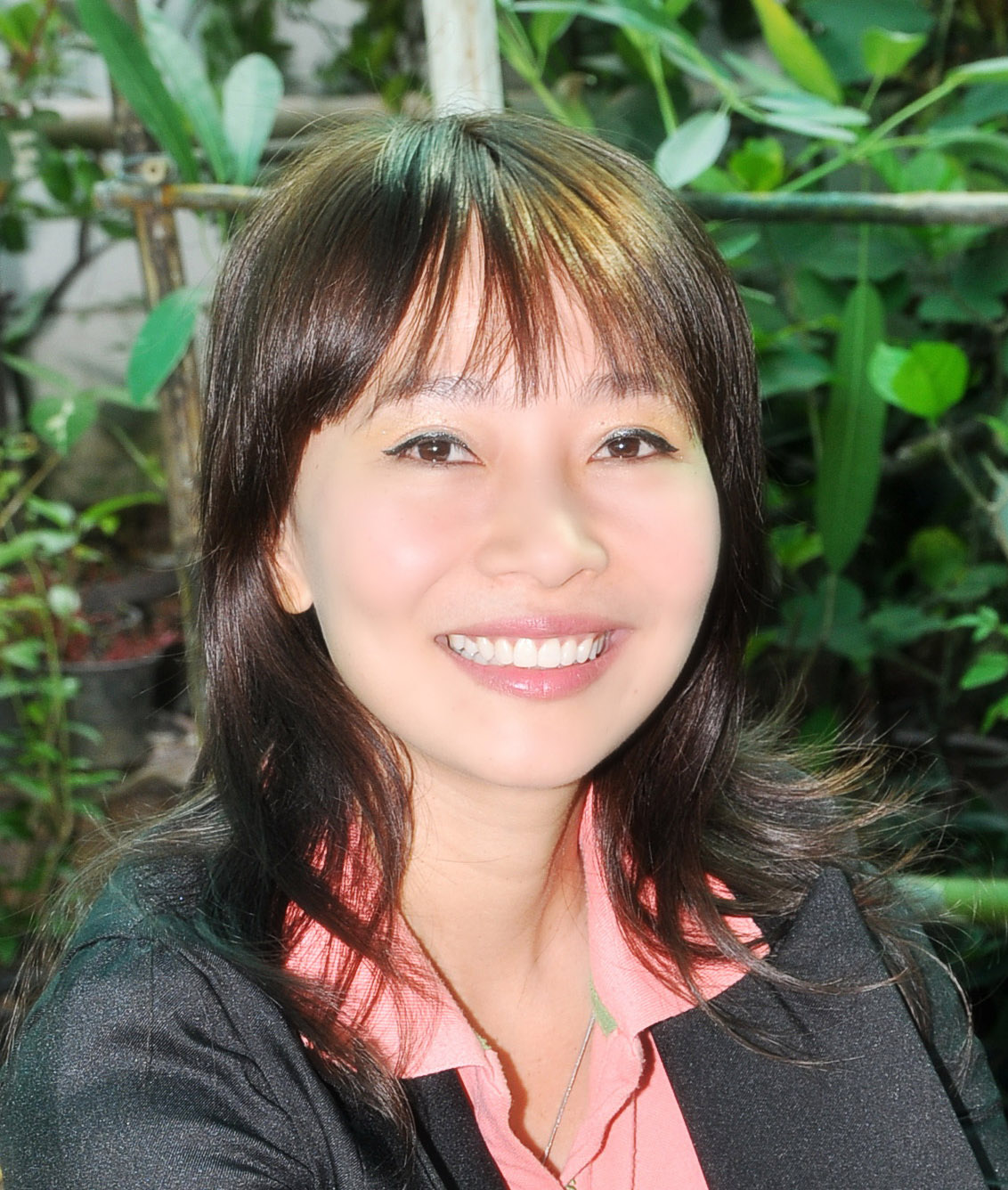 Microbiologist: Rungaroon Khantho
Rungaroon graduated with three bachelors' degrees, all in health-related fields, namely, Public Health (Hygiene and Safety) and Health Sciences (Thai Traditional Medicine) from Sukhothai Thamathirat Open University, as well as Microbiology from Chulalongkorn University. She also completed a master's degree in Medical Microbiology from the same latter university, one of the renown medical schools in Thailand. Rungaroon has been a dedicated scientist of BVRC for more than 20 years and held her expertise in extracts production and analysis implemented for a number of patients in several research projects. She also has been well trained in Good Manufacturing Practice (GMP) and Hazard Analysis & Critical Control Point (HACCP) standards from the Food Science and Technology Association of Thailand.
Support Team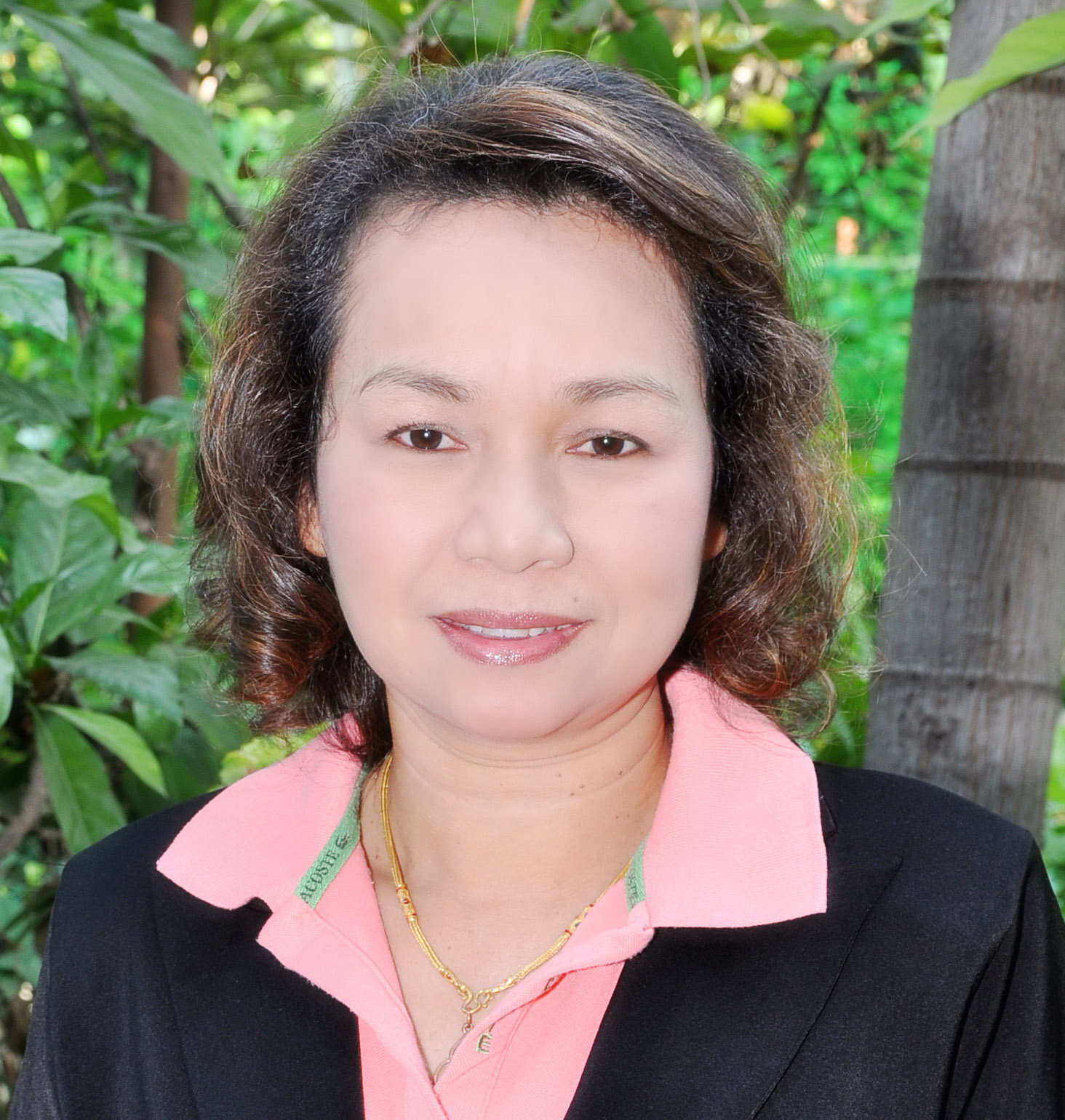 Senior Management & Financial Advisor: Mother La-Aied
Mother La-Aied was the pioneer who always stood alongside Dr. Yod-Ying for more than 20 years. During the initial stage of establishing BVRC, she was the main spirit in managing and reinforcing BVRC projects. Her astounding supports span in all areas from data collection, product extraction, accounting, and personally trusted financial controller for Dr. Yod-Ying. All in all, she was the first and foremost strength both physically and emotionally for BVRC all the way through these few decades.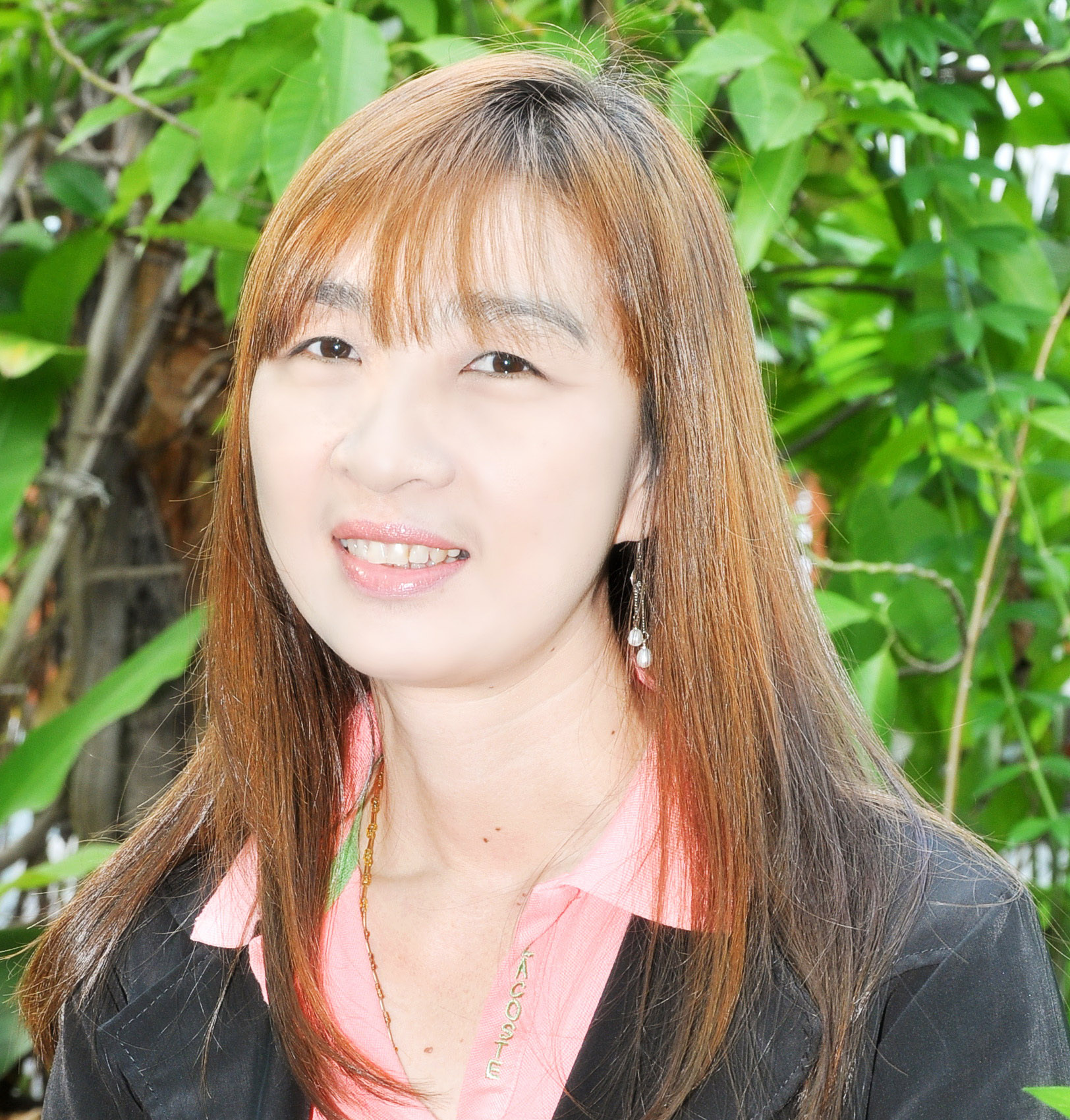 General Assistant: Khun A—Ploynatcha
Ploynatcha was educated in laws from Ramkhamhaeng University. She has exceptional experiences in the governmental Treasury Division for over 10 years and is outstanding in administrative and accounting managerial skills. She has been dedicatedly working for BVRC during the past several years and wholeheartedly acquired important knowledge of our research-based extracts used clinically from her direct relations with the patients. Ploynatcha is exceptionally skillful in public relations, heart-warming reception and sincere human relations all throughout these times.