Pre-Opening: BVRC Functional Wellness, Hua-Hin
2019-11-23 21:57:03
---
Lock your date & time for next Saturday Nov. 9 at 1pm-5pm with our BVRC Functional Wellness, Hua-Hin, pre-opening activities.
Also take a breath-taking tour of our exceptional clinic, a passionate establish, all attentively designed, built and furnished with every breath of humble respect to the earth, for the genuine health & healing of mankind.
Inspired to care for you by Dr. Pilant & team.
All activities free of charge!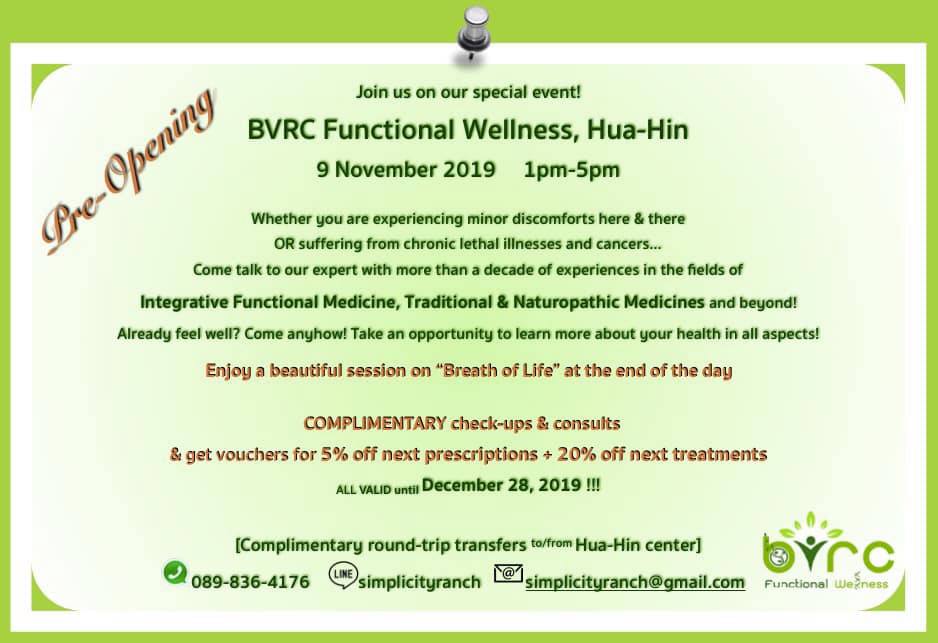 Google MAP Link :https://goo.gl/maps/oZtjinFWhWd584ND6